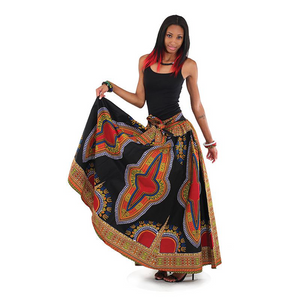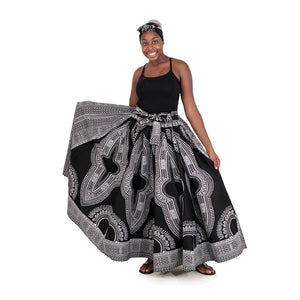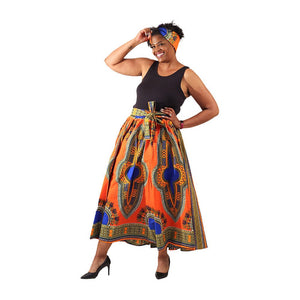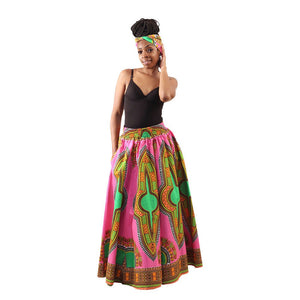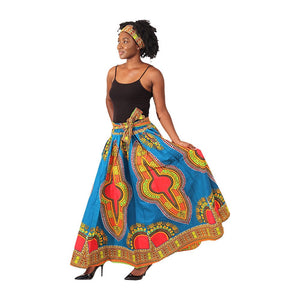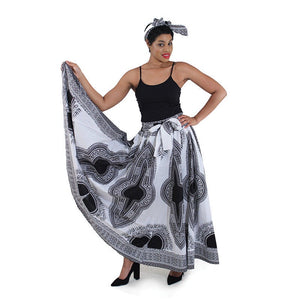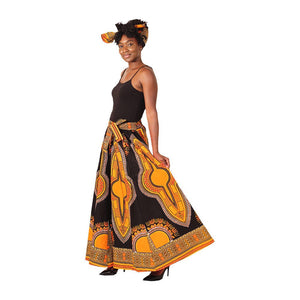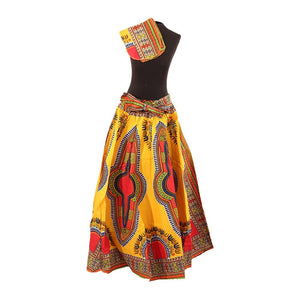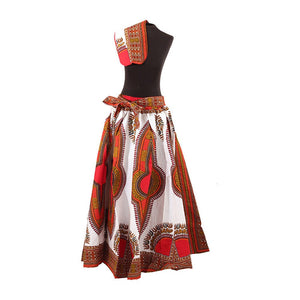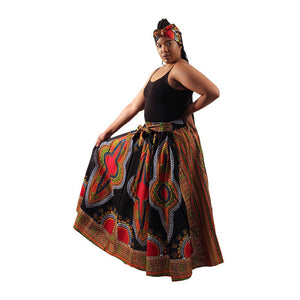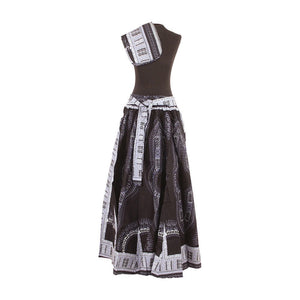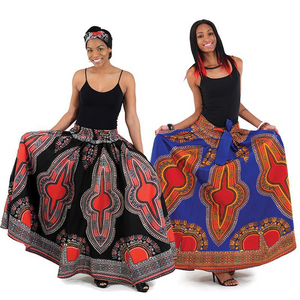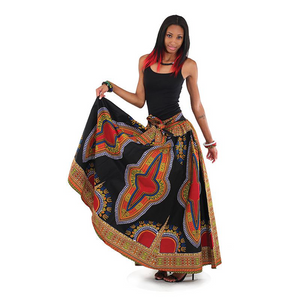 Traditional Print Maxi Skirt
Voluminous maxi skirt with 2 straps and elastic waistband. Comes with matching head wrap. Has 2 pockets. Fits up to 52" waist. 41" long. 100% cotton. Made in India. Hand wash in cold water. Gentle dry cycle. 
Patterns and colors of paterns may vary from photo.